For Hypnotherapists Who Want to Become a UKCP Hypno-Psychotherapeutic Counsellor or Hypno-Psychotherapist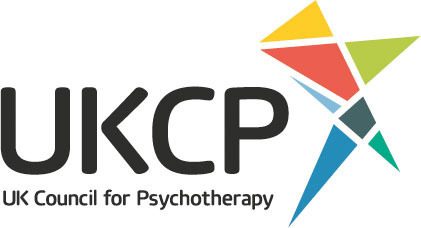 This pathway provides you with what you need to register as a hypno-psychotherapeutic counsellor or hypno-psychotherapist with The United Kingdom Council for Psychotherapy if you are already a hypnotherapist.
You can join this pathway if you have a HPD level qualification as a hypnotherapist and this pathway converts that qualification into UKCP registration and accreditation.
All our study pathways are broken up into what we call stages, the stages you study depend on the pathway that you have chosen.
On this pathway you need to complete two stages, Stage 3 (variable length of time) and Stage 4 (variable length of time), the whole pathway is usually not less than three years (it can be less dependent on the level of qualification you begin with).
This pathway has two options, you can become a hypno-psychotherapeutic counsellor or a hypno-psychotherapist and you study the relevant Stage 3 and Stage 4 towards the final qualification you want.
The best way to make the decision is to visit the types of therapy we teach page and decide which qualification you want to work towards and then check our quick guide to the core differences in how and what you study on Stage 3 and Stage 4 on each pathway.
The requirements of Stage 3 and Stage 4 for the hypno-psychotherapeutic counsellor pathway can be found here.
The requirements of Stage 3 and Stage 4 for the hypno-psychotherapist pathway can be found here.
We are always flexible and you can change pathway once you begin, if you need to talk to us before you make your decision then please do, or you could enroll on either Stage 3 and change once you begin that stage.
Whatever your choice. we provide course materials to you in electronic format and those will be supplemented by your own wider reading and study.
You can achieve registration and accreditation with UKCP as a hypno-psychotherapeutic counsellor or hypno-psychotherapist at which point you will have access to a much wider range of professional databases and registers searchable by the public.
UKCP also opens up to you the panels for major health insurers such as BUPA, AXA and AVIVA and allows registration with Counselling Directory, Psychology Today and many other major providers of referrals.
This pathway, regardless of qualification is interesting and personally rewarding and we look forward to welcoming you into our trusted training programme with a long heritage.
Our motivational teaching methods enable you to become a part of a professional family that serves a real purpose in the wider community and embark on a fulfilling and satisfying career where demand for our services is ever increasing.
The Pathway to UKCP for Hypnotherapists at a Glance:
Stages You Study:
Mode of Study:
Face to face tuition
Practical demonstrations
Group practical exercises
Discussion forums
Evening tutorials
Self-study
Research (or not, dependent on choice of Stage 3)
How am I Assessed?
Continuous assessment by tutor
Triad assessments
Group presentations
Written work
Ethics paper
Essays
Case study
Dissertation (or not, dependent on choice of pathway)
Total Length of Study:
3 years (part-time, can be less)
What's my Award?
DHP(NC) or DHPC(NC)
ADHP(NC) or ADHP(NC)
What Can I Do with my Awards?
Set up in practice as a hypno-psychotherapeutic counsellor or hypno-psychotherapist
Join the CNHC
Join the NSTT
Be registered and accredited with the UKCP