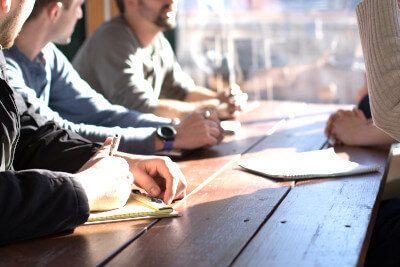 Since 1977 we have trained thousands of students and we understand and respect the personal developmental journey to becoming a therapist. We see both training and support as equally important.
The faculty includes academic and pastoral structures which work independently to ensure impartiality. This ensures your study with us rich and rewarding.
Chair – Dr. Alan Greaves BA, PGDip, ADHP (NC), MA, PhD, NTF, PFHEA, FNSTT, UKCP
The board is responsible for academic content, training standards, marking, accreditation and awards which are confirmed by an external moderator. Board members include our director of student experience, a student representative and independent members to ensure accountability and diversify input.
Regulatory aspects of our training such as the submissions of course work, standards to be achieved and appeals procedures are indicated in the The Oracle and you can raise issues with the academic board through your student representative.
Our academic board contains two fellows of the Higher Education Academy, a professional membership scheme promoting excellence in higher education. The HEA advocates evidence-based teaching methods and awards fellowships as a method of professional recognition for university teachers.
Our chair holds a National Teaching Fellowship which celebrates and recognises individuals who have made an outstanding impact on student outcomes and the teaching profession in higher education.
Our board reviews the course content to take account of developments in the profession and expands or amends content and teaching methods where necessary.
Your happiness and wellbeing matters to us just as much as your education.
We create an experience which is challenging and supportive, helping you develop personally and professionally from enrollment to graduation. The qualities we use in therapeutic practice, listening, understanding, empowering and encouraging personal responsibility are the same qualities that we bring to your student experience.
We understand and nurture diversity of backgrounds, some students come fresh from university, many work full-time, want a career change and may have families depending on them at home. We have students with a long academic history and students coming back into education after a (sometimes long) break from study.
We are here to support you no matter what your circumstances. We believe you bring unique qualities, adding to the richness of our college and we work with you to develop these through your time with us and beyond.
Carlie Fairbrother, our Director of Student Experience, is a graduate of the college and understands your personal and professional challenges. She is your contact to ensure that your journey with us is as smooth and rewarding as it can be.
You can find more detailed information about the ways in which we offer support in the Student Experience section of the site.
Our Structure at a Glance:
The Principal
Has responsibility for the college as a whole
The Academic Board
Has responsibility for assuring academic quality, integrity and standards in teaching, learning, scholarship and research
The Director of Student Experience
Has responsibility for student welfare, hearing and analysing what students are telling us and creating strategies based on that
The Ethics Committee
Has responsibility for promoting ethical practice, providing guidance on ethical matters and considering the impact of ethical issues on training, education, continuing professional development and research