What We've Learned from Making the Journey You're About to Make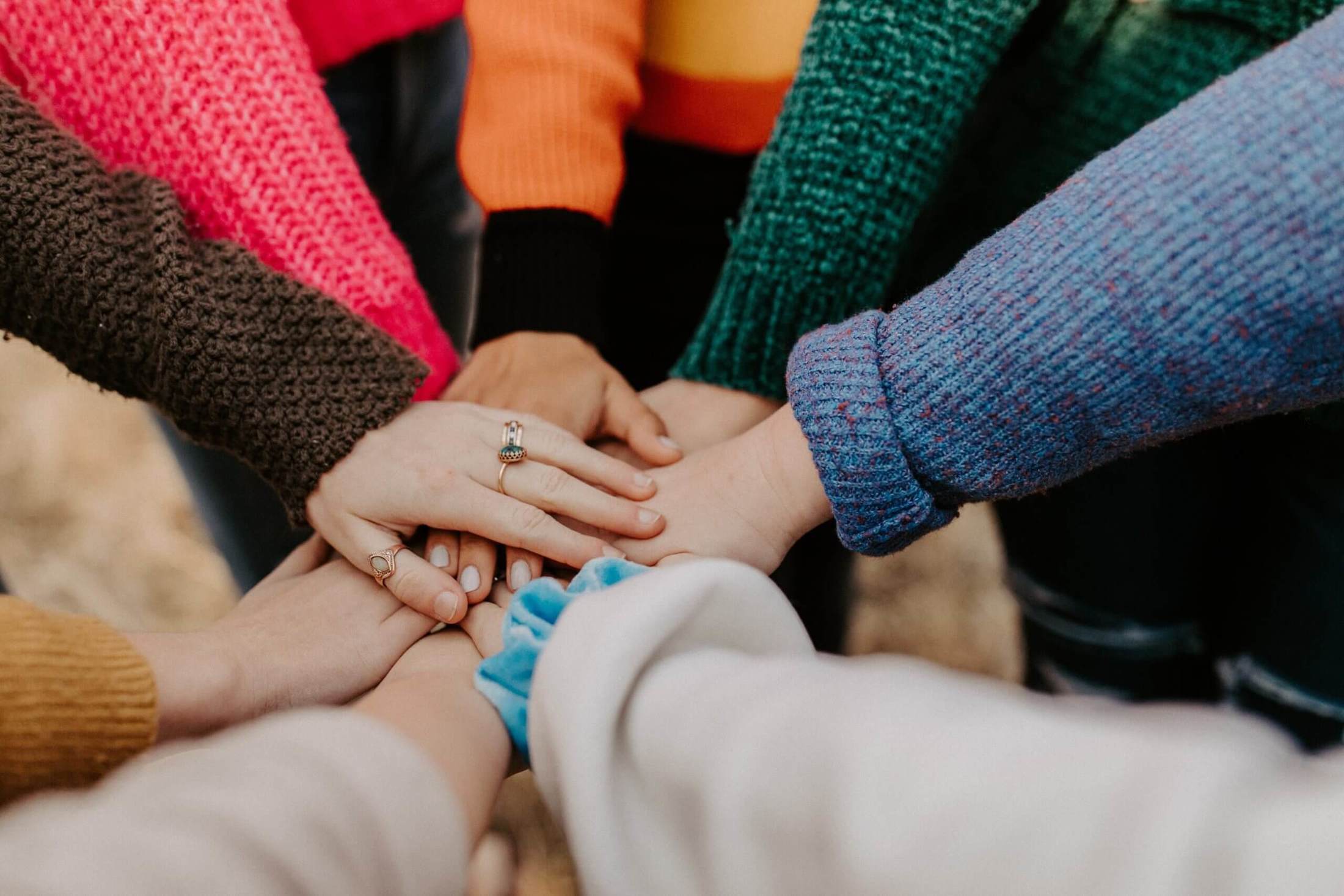 One of the benefits of studying with us is that our team have made the same journey as our students and we understand first-hand the challenges you may face, we also know the numerous rewards along the way.
We have students enrolling with us at various stages of their lives, often arriving to us at a point where it is not only themselves who will take this journey but also those they go home to at the end of a training weekend.
Our students' friends, families and partners play a crucial role in their journey and we understand the potential demands that returning to study may place on busy family lives.
You're Bound to Have Questions
There may be many questions and discussions that you have as a family prior to applying, perhaps questions like what will it mean to you? Or how will study impact on your family dynamic?
Here we hope to offer some useful tips for those supporting you, some reassurance and possibly some discussion points for you to consider together.
As always we are here to help ensure your experience is a rewarding one, therefore please don't hesitate to contact us to discuss any concerns.
"Will my partner still be able to work whilst studying with you?"
In short, yes.
We pride ourselves on the flexibility we have worked into our pathways, enabling you to juggle the demands of a busy lifestyle.
Our accreditations and reputation means that our pathways can at times be challenging and demanding (academically and emotionally) as well as rewarding and we are proud of the resources we have put in place to support you.
Our teaching takes place monthly at weekends to ensure you are able to maintain work commitments and make child care easier
If there is a weekend you are unable to attend in one location we offer the opportunity to take it an alternative location on a different date
Although our training is experiential and participation is a vital element, remote attendance is possible via an online platform in special circumstances
While we encourage you to complete the assessments on each stage during that stage, we understand that circumstances sometimes prevent this and we trust you to take responsibility for your study timetable and set your own deadlines, within reason
"How will it affect us financially?"
We understand that there is a financial implication to training, however:
We always try to keep our fees as low as possible
It's important to us that our course remains one of the most cost effective ways to gain UKCP accreditation
You can begin generating income to cover training costs part-way through your pathway, if you take a UKCP pathway this is from gaining your certificate after Stage 2 (13 months)
We allow you to pay monthly over the length of your pathway to minimise impact
"What happens when the course is over?"
Our alumni remain part of our professional family and we support them beyond their formal education.
Firstly, we ensure you are well-equipped to begin and grow your practice, we provide a practice building module and offer advanced content to provide all the knowledge and skills you need to be profitable as soon as possible.
Our pathways undoubtedly require application and work but we specialise in adult learning and while we encourage personal responsibility, we do our utmost to ensure that you graduate feeling confident and ready to use your knowledge and skills to build the career you want.
After you graduate we continue to offer CPD support and events and encourage you to remain in and feed back into our professional family. We see our alumni as just as important as our students and vital to our collective experience and development.
"What are the Benefits of a Therapy Career?"
Here are some of the things you can avoid by choosing a career in therapy:
Working with people you might not respect
Working for someone whose values are inconsistent with yours
Compromising what's important
The risk of doing something that doesn't express (or worse contradicts) who you are
The risk of spending your life not doing what you want to, on a gamble that you can buy the freedom to do what you want later
Here are some of the possible benefits of a career in therapy:
Work which is cooperative and based on kindness, meaning, and seeking peace
The flexibility to work the hours you choose, to suit you and those around you
Being in control of your earnings
Choosing who you work with
Working from home
Work in which age is not a factor and there is no upper age limit
Work which is interesting and rewarding on a financial, intellectual, spiritual and human level
Some Tips for Supporting Your Partner, Family Member or Friend During Their Studies
Be aware that they might be tired after a weekend, we challenge our students in safe and supportive environments to learn both the academic and practical element of therapy and there is a great deal of self-reflection involved, which can be demanding
Please respect that other students' issues and the client cases discussed in training are  strictly confidential, our students must not discuss these things outside of the training environment
Please be understanding of their need to study, we understand this may impact on your time together but we try to make our training as time efficient as possible
Perhaps consider talking between you before the pathway starts and work out a study schedule that allows you to maximise your personal time and make it work for you
Encourage practice with hypnosis techniques, the more practice outside of class, the more confident our students become
If there is anything that you are concerned about regarding your family situation talk about this together, consult The Oracle which may have the answer you are looking for or get in touch with us and we will do our best to support you.