The NCHP Training Facilities in London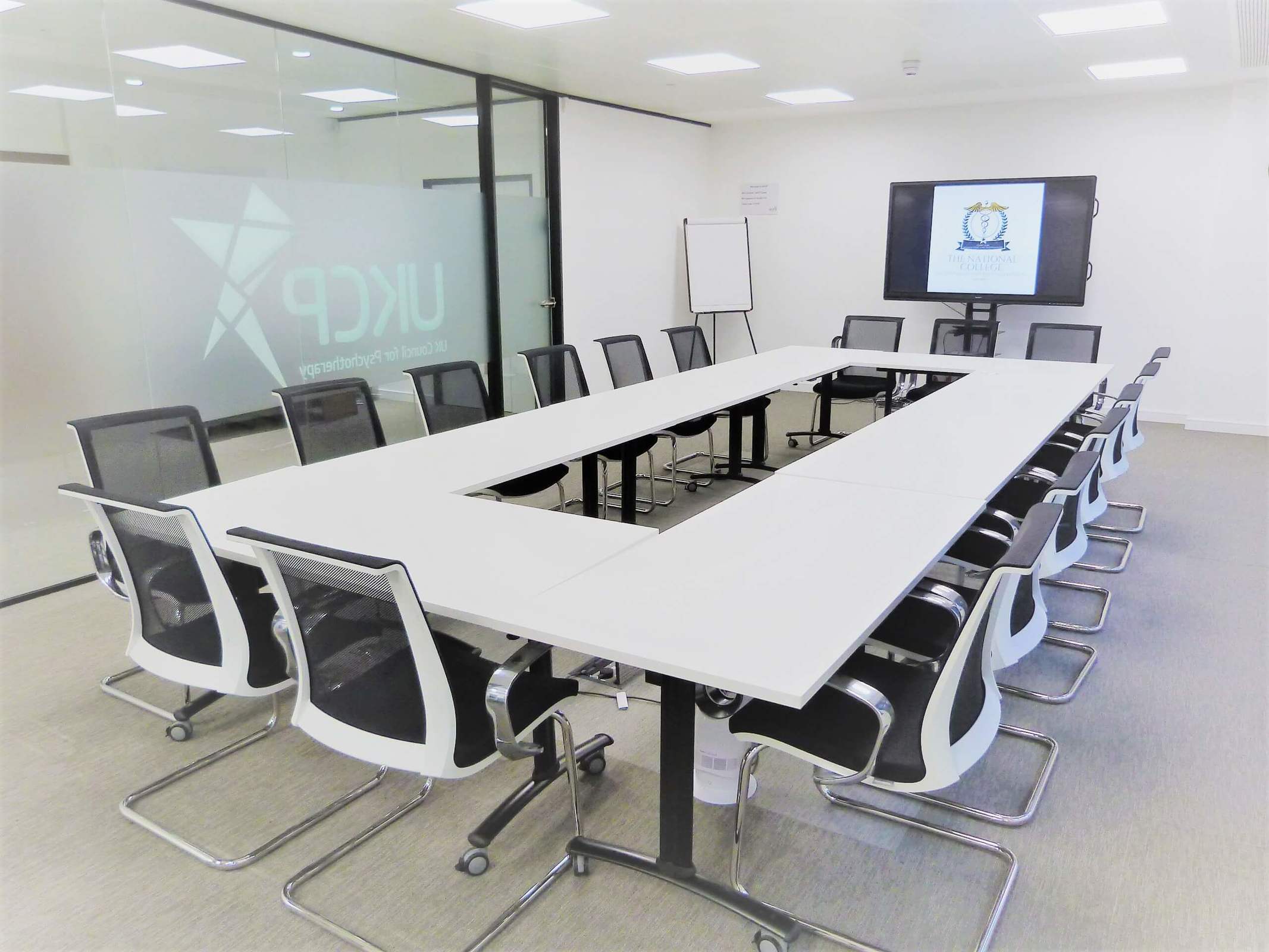 In London the National College Teaches in:
The Leonardo Royal St Paul's – 10 Godliman Street, London, EC4V 5AJ
Follow the buttons below to find out more about dates and fees or to apply.
Your Tutors in London Are:
David Corr
David is a UKCP registered hypno-psychotherapist and hypno-psychotherapy clinical supervisor who has trained extensively in Ericksonian psychotherapy and is an accomplished experiential tutor. He is also a trained EMDR therapist and specialises in the treatment of anxiety disorders, depression, trauma and dissociative states. David runs a private practice and also heads up our training at the London venues. He has conducted many high profile projects for government and NGOs including breaking down barriers to inclusion, and tackling racism in the workplace.
David can be reached at david.corr@nchp.ac.uk
Stuart Cale
Stuart has been a student, graduate, tutor, Vice-Principal and is now the sixth Principal of our college. Like all our tutors he is in clinical practice as a psychotherapist (UKCP & BACP) and he is also a UKCP accredited clinical supervisor. As an educator, Stuart holds fellowship of The Higher Education Academy and sits on the NCHP Academic Board, the Committee of The College of Outcome Oriented and Hypno-Psychotherapies within UKCP and the Executive Committee of The United Kingdom Council of Hypnotherapy Organisations where he is involved in policy relating to the profession as a whole.
Stuart can be reached at stuart.cale@nchp.ac.uk
Steve Neesam
Steve is resgistered with BACP and UKCP as a Hypno-Psychotherapist, Supervisor and a Senior Practitioner in Coaching. He works in private practice in Eastbourne. A graduate of the college himself, he commenced his training in 2009 after a major life event led him  to revaluate his life and priorities. His previous career was in the banking industry. He is married with four children and enjoys visiting his Romanian wife's home country when they get the chance
Stuart can be reached at steve.neesam@nchp.ac.uk