Our Step-by-Step Guide to Choosing and Beginning Your Training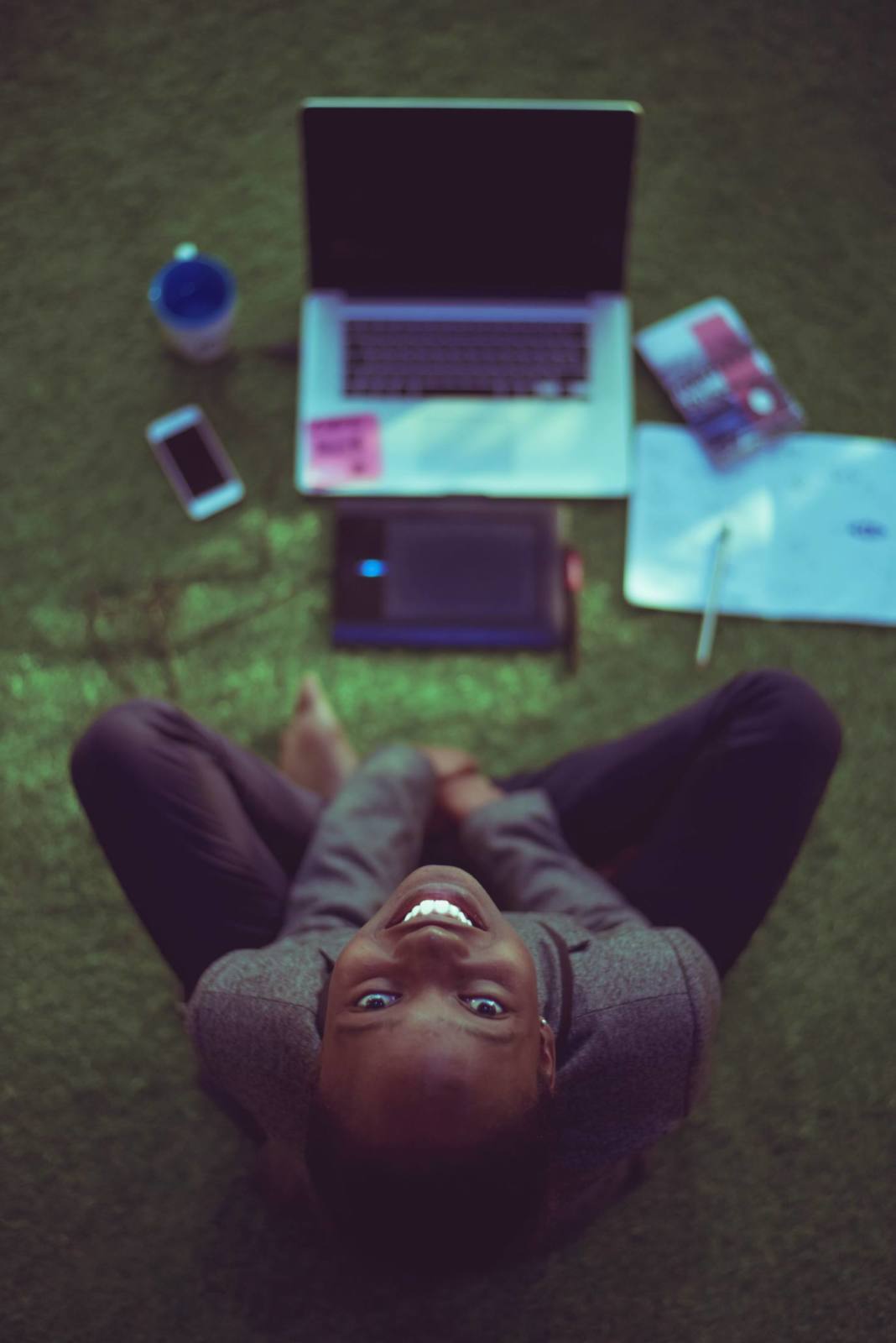 Whilst it may seem complex at first, the path to becoming a therapist with us is a process just like everything else.
Let us guide you through it step-by-step, explaining the ins and outs, how it all breaks down and of course how it all comes together.
This page is a clear overview of all the facts you need to make your decision in a resource that you can return to when you need to remind yourself of the map and the waypoints.
Think of it like an FAQ page but in a logical order, an overview that takes you through the entire journey from beginning to end.
We offer five pathways which may seem confusing if it's the first time that you're considering an alternative future as a therapist.
You don't need to feel under pressure to make a career-defining choice at this point because you may or may not not know what type of therapist you want to become.
In either case, our system is designed so that you can't make the wrong choice, let us explain why.
There are three final career titles on offer:
Hypnotherapist
Hypno-psychotherapeutic counsellor
Hypno-psychotherapist (or integrative psychotherapist if you prefer that title)
The key to our pathways is that they all start in the same way, so you can enrol without worrying about making the wrong choice initially.
With that pressure off, there is another advantage to our educational system, you can pause or end your study at any of those three destinations to suit you and your circumstances.
Or, you can pause for a while and then continue later. Our system is completely flexible because we recognise that circumstances can change, and so can people.
So, if you're unsure about whether you want to study for one year (to hypnotherapist level), three years (to psychotherapeutic counsellor level) or four years (to psychotherapist level), you can still begin and make your choices on the way as we guide you through the process.
You can compare the three types of therapy work on this page
Types of Therapy We Teach
If you are already a hypnotherapist and want to add psychotherapy and UKCP accreditation, we have ways of doing this also. You just join our modular system part-way along (and as with all our pathways, progress is flexible).
There are four Stages in our training pathways:
Stage 1 (5 months) – here we teach you about hypnosis as a therapeutic tool and how to understand, create and manage the hypnotic state.
Stage 2 (8 months) we add psychotherapeutic theory and practice to the skills you learned on Stage 1 and you begin therapeutic work. At the end of Stage 2 (12 months training) you can qualify as a hypnotherapist and begin to generate income in practice.
Stage 3 (7 months) – in this Stage we study depth psychology and the theories that underpin more advanced techniques and understanding. On completing Stage 3 you qualify as a hypno-psychotherapist.
Stage 4 – at this point you have left the formal classroom setting and work independently (online and with your supervisor) to complete your training. At the successful completion of Stage 4, you become a UKCP psychotherapist.
Students beginning training with no prior qualification begin at Stage 1 and can leave the process at either the end of Stage 2 (13 months total) as a hypnotherapist, or at the end of Stage 4 as a psychotherapeutic counsellor (3 years total) or psychotherapist (4 years total), depending on choice along the way.
Students who already have a hypnotherapy qualification or some accredited prior learning (APL) usually join at the beginning of Stage 3, and at the end of Stage 4 qualify as a psychotherapeutic counsellor or psychotherapist, depending on choice along the way. These applications can vary in terms of total study time (depending on APL) and if you choose this route, we will discuss this with you on an individual basis.
So the short answer is to make a start at Stage 1 if you have no prior experience/qualification and contact us to discuss if you have. You can change direction once you have begun and we are always happy to help you decide which route fits you best and support you in that choice.
The most important step is to begin the application process as soon as you are ready. We limit our intake to a maximum of 20 students per cohort in order that we can deliver the best level of one-to-one tutor contact and practical training throughout. This means that if applications are delayed and once a cohort is full, we cannot potentially offer you a place until the next intake.
Our short application form (on this website) asks you to indicate which pathway you are applying for, this is not fixed in stone at this point.
If you have specific questions that aren't answered on this page before you apply, there is an enquiry form for that purpose.
The intake process is designed to do several things:
It helps us to regulate intake and places in advance so that as many potential students as possible get access to the training they want.
It allows us to answer your questions about the college and the training and to guide you if you are unsure.
It enables us both to decide if the college and the training are a good fit for your requirements.
Once you submit your application, the process works as follows:
We will always acknowledge your application within 48 hours by email, please do check your spam and junk filters for our response if it doesn't appear.
In our reply, we will invite you to let us have some good times/days to schedule an informal telephone/Zoom/Skype chat to deal with the three points above so please have some time options ready. If your application includes APL requests you may be asked to complete an APL form so that we can map across your prior learning to our taught content.
If you are happy to proceed then an interview will be arranged.
If your application is successful, you will be asked to submit scans/photos of any required certificates.
You will then receive a confirmation email to acknowledge that your place on the course has been reserved.
We will contact you two months prior to the start of your training to confirm details and begin the onboarding process with you or if you are taking a place on a Stage starting within two months we will begin the onboarding process immediately .
Preparing for Your Interview
A common question is "what do I need to do to prepare for my interview?" The short answer would be to simply be yourself.
At NCHP, we don't train you to be 'a therapist' as if there were one model, or as if therapy had a fixed job description. Instead, we are interested in what brings you to our door and how our training can help you to practice therapy authentically, as yourself.
The interview isn't a test or a competition with other applicants, it's an exploration, a 'getting to know' exercise. In the interview we will talk about the process of training to become a therapist and your understanding of it, hopefully we'll illuminate it more for you and encourage you to reflect on what it may mean for you.
We will talk about your educational and life experiences in terms of psychotherapy training and discuss any concerns you may have about the training process, reflecting on the three main elements of:
The science of therapy – learning the theory and technical competencies of practising therapy
The art of therapy – learning how to fit the methods and models to the individual client
The personal developmental journey  – the self-reflective work on ourselves that underpins the process of becoming a therapist
Please don't worry about being new to the concepts we explore, we don't expect you to be familiar with, or competent in theory. After all, this is probably why you have chosen to train in the first place. We are more interested in who you are and what you want.
The interview usually lasts between half an hour and an hour and is a relatively informal enjoyable process for us (two senior members of the admissions team at NCHP) and you. Remember, as therapists we are at home making people feel comfortable, at ease and facilitating communication.
We have been refining our systems for a long time and the onboarding process is designed to welcome you into the NCHP and provide you with all you need. After you have been accepted, there may be a period of quiet but rest assured, the process will make sure that you are prepared for the training in plenty of time.
Of course you don't have to consider the information below until the onboarding process begins and we've set out a sample of what happens so that you can be assured that the preparations will be clear and detailed.
About two months before you begin we will contact you to enrol you onto the induction course on our online school which walks you through everything you need to know before you start. This will also talk about payment which can be made either in one payment for the whole pathway, by stage or by month (module). The monthly instalment method is our way of offering an interest-free financing option to aid affordability, we pride ourselves on our pricing which makes our route into UKCP accessible for as many as possible. You can pay by organising your own bank transfer or regular payment, by using GoCardless (which is a regular automated monthly collection service. like a direct debit) or by credit card.
If you do have any questions you can always contact our Director of Student Experience, Carlie Fairbrother who will be happy to help.
The message is that you don't need to worry, we have it all in hand and we look forward to receiving your application.
Apply