Train and Register as a Hypno-Psychotherapeutic Counsellor with the UKCP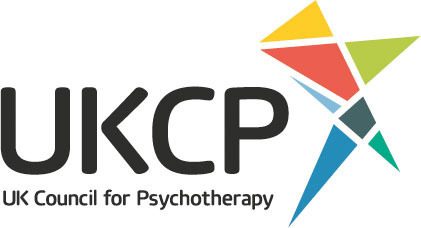 We teach hypno-psychotherapeutic counselling in an integrative way covering a range of approaches in a holistic approach while taking into account the client's mind, body and soul in the context of their lived experience.
The training helps you also understand yourself at a deeper level while exploring how to create and support the therapeutic relationship while you develop advanced skills in working with emotional, thought and behavioural issues. Your qualities as therapist in your interaction with the client are essential to both the process and the outcome.
Psychotherapeutic counselling is often longer term than traditional counselling, not exclusively based on support and not primarily solution-focused. It's a form of depth psychotherapy where you help the client explore themselves for a greater understanding of, and insight into, their real self.
It fosters a deep understanding of emotions by looking at childhood and the roots of beliefs, personality and identity, seeking causes rather than focusing on symptom relief.
Within a safe and supportive environment, psychotherapeutic counselling deals with more complex issues that have developed over a client's life. It's an interactive approach based on relational methodology with the sovereignty of the individual's experience and their personal complexity at its heart.
This pathway is the second highest level of qualification we offer and provides you with all you need to qualify and register as a hypno-psychotherapeutic counsellor with The United Kingdom Council for Psychotherapy, and set up your practice.
Our study pathways are broken up into what we call stages, the stages you study will depend on the pathway that you have chosen. On this pathway you will need to complete four stages, Stage 1 which is five months, Stage 2 which is eight months, Stage 3 which is a variable length of time and Stage 4 which is a variable length of time, the whole pathway can not be less than three years.
We provide course materials to you in electronic format and those will be supplemented by your own wider reading and study.
You can be up and running in business and seeing clients in no more than thirteen months from starting your pathway which is when you receive the award of CHP(NC) and are eligible to apply for registration with CNHC as a Hypnotherapist, any hours with clients from completing Stage 2 and qualifying as a Hypnotherapist will count towards the clinical hours you need for full UKCP accreditation.
We support you at all points on your pathway and once you do qualify as a hypnotherapist (after Stage 2, 13 months) and receive your certificate, you will be able to apply to the CNHC register and be able to have a listing on commercial national search databases and accredited registers for people looking for a Hypnotherapist, as well as advertising yourself using the CNHC Quality Mark.
This pathway continues through Stage 3 and Stage 4 to full registration and accreditation with UKCP as a hypno-psychotherapeutic counsellor at which point you will have access to a much wider range of professional databases and registers searchable by the public.
UKCP also opens up to you the panels for major health insurers such as BUPA, AXA and AVIVA and allows registration with Counselling Directory, Psychology Today and many other major providers of referrals.
The pathway to becoming a hypno-psychotherapeutic counsellor is interesting and personally rewarding, at NCHP we look forward to welcoming you into a trusted training programme with a long heritage.
Our motivational teaching methods enable you to become a part of a professional family that serves a real purpose in the wider community and embark on a fulfilling and satisfying career where demand for our services is ever increasing.
The Hypno-Psychotherapeutic Counsellor Pathway at a Glance:
Stages You Study:
Stage 1
Stage 2
Stage 3
Stage 4
Mode of Study:
Face to face tuition
Practical demonstrations
Group practical exercises
Self-study
How am I Assessed?
Continuous assessment by tutor
Self-reflective journal
Essays
Professional development log
Practical triad work
Treatment planning and case conceptualisations
Ethics paper
Case studies
Group work and presentations
Client work and supervision
Total Length of Study:
What's My Award?
CHPC(NC)
DHPC(NC)
ADHPC(NC)
What Can I Do with my Awards?
Set up in practice as a hypno-psychotherapeutic counsellor
Join the NSTT
Be registered and accredited with the UKCP