The Reason We Do What We Do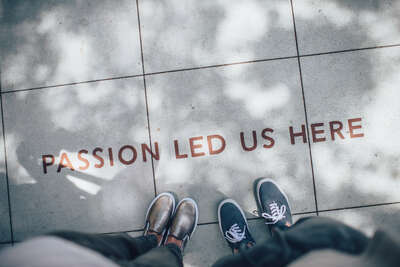 Our mission is to train and equip therapists for the benefit of themselves and society and achieve excellence in the interrelated areas of adult education, research and public service.
We provide professional opportunity to individuals through our training courses, contribute to the advancement of psychotherapy as a discipline and promote a philosophy of generosity and abundance in sharing the wider benefits of therapeutic work.
• Maintaining a caring, developmental, mutually supportive student community seeking to expand knowledge and human understanding individually and collectively
• Promoting and empowering freedom of the individual to pursue their own truth and express it
• Valuing individuality and developing the unique contributions and diversity that adult learners bring to the college as a whole
• Leading the way in improving therapeutic methods and outcomes from a place of possibility and creativity
• Taking responsibility to engender positive change in the community through mental health awareness
Our Training Model Has 3 Theoretical Pillars:
• Integrative – As integrative therapists our graduates respect all legitimate psychotherapeutic models but follow the principle of fitting therapy to the individual rather than the other way around. We believe that to adopt a single model can limit flexibility and effectiveness and we therefore teach from a wide-range of methods
• Solution-focused – As a member of The College of Outcome Oriented and Hypno-Psychotherapies within UKCP, our training methods focus on creating flexible, effective solutions based upon the individual's desired outcome from therapy
• Person-centred – We practice and teach from the foundation that the client and therapist work together in an equal and collaborative therapeutic relationship where the client's wishes are paramount and their individual truth is respected
We have been offering respected, evidenced-based, accredited training since 1977. This makes us one of the longest established and most respected hypnosis and psychotherapy training institutes in the world.
We are externally accredited by the United Kingdom Council for Psychotherapy (UKCP), the European Association of Psychotherapy (EAP), the National Council for Hypnotherapy (NCH) and our graduates are able to gain registration with the Complementary and Natural Healthcare Council (CNHC).
Whether you hope to work in the public or private sector, or some combination of the two, you will be trained to the high standards which typify our graduates.
Our core course offerings and CPD events are held at venues in London and Manchester and use modern evidence-based approaches combining the best of face-to-face, academic and online multi-media teaching methods.
You can download a copy of our prospectus which provides you with the key information about our college, our courses, our people and more importantly about the educational experience we can provide you with.
If you need further information or would like to talk to us, please feel free to email or telephone.
To provide a thorough knowledge of current and traditional theory and practical skills in integrative hypnotherapy, hypno-psychotherapeutic counselling and hypno-psychotherapy
To offer career pathways to UKCP accreditation and registration as a hypno-psychotherapeutic counsellor or hypno-psychotherapist or CNHC registration as a hypnotherapist
To help you establish a successful and ethical therapy practice aligned with your personal requirements and ambitions, serving the public and meeting ever increasing demand
To provide continuing professional development (CPD) opportunities for you to keep up with the latest techniques and developments within your own area of specialisation, and in related spheres
To provide an opportunity for you to obtain professional status alongside practitioners who have achieved a similar standard