Build Confidence and Competence Working Creatively with Your Anxiety Clients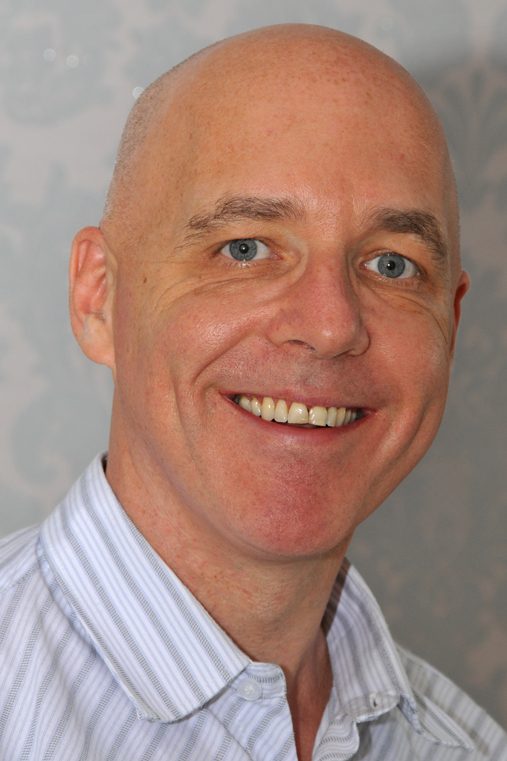 Steve Neesam
UKCP & BACP Hypno-Psychotherapist, Senior Practitioner in Coaching and Coach Supervisor with the European Mentoring and Coaching Council (EMCC) and Course Leader of Working with Anxiety
Anxiety is consistently the most searched for issue in both the Hypnotherapy and Counselling Directories. Clients often contact hypno-psychotherapists after having tried other therapies without success.
Dramatic improvements can be made in only a few sessions with the approach taught in this workshop. You will learn powerful tools and techniques to enable you to skilfully and effectively help your clients alleviate their anxiety.
How This Workshop Will Benefit You
Anxiety is the number one mental health issue in the world. An NHS England study found that 10.2% of adults reported experiencing an anxiety-based condition during that week.
This informative and experiential workshop will give you the confidence to work with this growing mental health issue successfully.
Steve has run a thriving private practice for 11 years. About 60% of his clients come to him with anxiety-based conditions. Often, he is the "therapist of last resort" after they have tried other approaches.
He has taught anxiety relief in businesses, charities and schools.
What is anxiety?
The range of anxiety-based conditions.
Psychoeducation – Normalising through fight or flight.
Reframing the anxiety – Evil Enemy to Frightened Friend.
Instilling confidence in your competence.
Getting it – "It's like you can read my mind".
Rediscovering resourcefulness.
Techniques and how to engender self-efficacy.
Parts work 1 – creating the client's unique anxiety character.
Parts work 2 – Two Chair.
Parts work 3 – Reassurance not ridicule.
Anchoring and reverse anchoring.
Swish technique.
"The Anxometer".
Gradual Habituation.
Self-disclosure.
You're not that interesting – The liberation in personalisation.
Hypnotherapy:

Why it's your USP for anxiety clients.
Purpose, approach & interventions.
Demos

Real life case studies – explore and practice
Designing your own approach.
Tutor
Mode of Study
Hours of Study
14 hours  (14 hours CPD) delivered over 2 days
Assessment
Cost
£265 (£240 for NCHP/NSTT members)
Maximum Participants
15
Entry Requirements
Qualified hypno-psychotherapeutic counsellors and hypno-psychotherapists or trainees who have completed at least Stage 3 on the NCHP pathway
Course Dates
16th/17th September (online via Zoom)
The course was very well structured and concise. Very informative, but not overly theoretical; instead, Steven has given plenty of practical applications of the theory included in the slides. I also appreciated Steven giving a lot of examples from his therapeutic work, relating to working with anxiety as well as general points regarding his work as a hypno-psychotherapist (for example, tips about initial interaction with clients). I found it very valuable, as a beginner therapist. I also appreciate the setting of the course – relaxed and open atmosphere, where students were encouraged to talk about their experiences and also their impression of the techniques we were discussing.

Iwona
It's a lovely 2 days, well organized with relevant content with a knowledgeable trainer who is sensitive to the needs of the students. well-paced, good range of activities a good balance of theory and practice. Showing a range of strategies that can be instantly brought into practice. I have already learnt and applied many of the learnings to help myself, family and 2 clients in the first 2 days.

Karina
A great workshop on the best options available to work with anxiety. I enjoyed the variety and width of the content and found the practicals and demos really brought the techniques to life. Steve was an excellent, engaging and knowledgeable tutor and I felt he kept a very good balance between all the different training components, including discussion of concepts by the participants which I found very thought-provoking and rewarding.

Sanna
The workshop led very well from theory to practice and the flow was logical so that we built up to the techniques. Well-structured and easy to follow. I was kept engaged all the way through. If treating anxiety is a significant part of your practice you could learn a great deal from Steve about how to do the best for your clients.

Andrew
Great one-stop shop for working with anxiety to gain understating of this condition and learn about different techniques to help managing anxiety and panic.

Dominika
The course was a good refresher of some of the tools that I was already familiar with and delivered new ways in which to use them. Additionally, Steve provided me with some new
tools and interventions that I was not familiar with that I could use straight away. Delivery was great and we were all encouraged to contribute as much or as little as we felt
comfortable with. Nothing felt rushed and the group dynamic worked well. I'm not a big fan of zoom/remote learning and personally I prefer face to face learning, but this was delivered as good as Zoom allows for. I finished the course yesterday, this morning I was already using the parts work and images for parts work with a client.

Kirstie