Working Successfully with Parts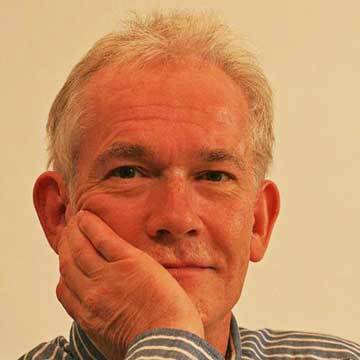 David Corr
Course Leader of Working Successfully with Parts
Many of the issues which bring clients to therapy arise because of internal conflict.  For example, a client wishes to have a romantic relationship (in the real rather than just the virtual world) but is gripped by such strong social anxiety that they rarely, if ever, socialise, let alone ask someone out on a date.
When facing such inner conflicts clients typically align with one side of the conflict (the desire to date) and take a strong anti-position against what they believe is getting in the way (the social anxiety). Thus, the client presents in therapy with a desired outcome of 'getting rid of' or 'overcoming' or 'managing' their social anxiety.  On the face of it this seems a perfectly sane and rational approach, and indeed many therapists would assist the client to do just this – sometimes with useful results, sometimes not.
However, if we see the social anxiety not as a troublesome symptom but as a vital attempted solution a totally different therapeutic conversation arises – one that validates and honours both sides of the seeming conflict.  In this case the positive intention of the social anxiety was to prevent the client from entering a romantic relationship because of a deep fear of intimacy and loss of autonomy.
By understanding the positive intent of the symptom pattern we can assist our clients to address their real issues (e.g. the fear of intimacy) rather than the protective symptom (e.g. the social anxiety, which will naturally dissipate when no longer needed). In order to invite such a therapeutic encounter we need to help clients adopt a position of the 'fair observer' with respect to all sides of their inner conflicts.  This is often easier said than done, for a number of reasons.  Hence, this workshop is designed to equip you with the necessary skills to use the thinking behind, and the tools of, effective Parts therapy.
What this workshop with cover
Please note that this will be a largely experiential workshop where you will be invited to work with your own inner process (Parts).   Because of this the training will only be delivered face-to-face.
In the workshop we will cover:
A brief historical overview of working with Parts (drawing upon Federn's ego psychology and the enormous contributions of John and Helen Watkins)
The recent important further contributions by Richard Schwartz and his internal Family Systems model
How to identify when Parts work is indicated and contraindications
How to help clients adopt the 'fair observer' position
How to invite generative communication with Parts
How to engage fearful and seemingly malevolent Parts
How to assist trauma carrying Parts to unburden their pain in a safe manner
How to engage non-verbal Parts.
How this workshop will benefit you
Working with Parts is highly effective and deeply ecological and deserves a central place in any integrative therapist's toolbox.  It is also a significant contributor to one's own personal growth and development.  This workshop is designed to assist you to work confidently and safely with Parts – both your clients' and your own.  To help ensure that the learning experience is as effective as it can be the workshop will be limited to 10 attendees so that the tutor can observe the practical work and provide appropriate feedback.
Who is this workshop for?
This workshop presupposes a good knowledge of working relationally.  Therefore, attendees will ideally have completed at least Stage 2 of the National College training (or equivalent).  The workshop will also be appropriate for experienced therapists who wish to enhance their skills in working with Parts.
The integrative model I teach requires a good working knowledge of hypnotic language patterns, Clean Language and the Meta Model.  It may benefit your experience of the workshop to revise these patterns before attending.
Your tutor
This course will be led by David Corr.  David is a UKCP Registered and Accredited therapist and clinical supervisor.  He also teaches for the National College on the Stage 2 training.  David has over 30 years' experience as a hypnotherapist and hypno-psychotherapist and has extensive training in several models of working with Parts.
Tutor
Mode of Study
Face to face tuition
Practical demonstration and exercises
Hours of Study
14 hours over 2 days (14 hours CPD)
Maximum Participants
Cost
£265 (£240 for NCHP alumni)
Entry Requirements
Practising hypnotherapists and hypno-psychotherapists
Students and trainees having completed the Stage 2 training at NCHP
Course Dates
12th/13th August 2023 (SOLD OUT)
New dates TBC soon
Course Venue
The Leonardo Royal St. Paul's Hotel, 10 Godliman Street, London, EC4V 5AJ
Assessment
For those wishing to count this course towards additional classroom hours for UKCP accreditation there will be a reflective assignment attached to complete.