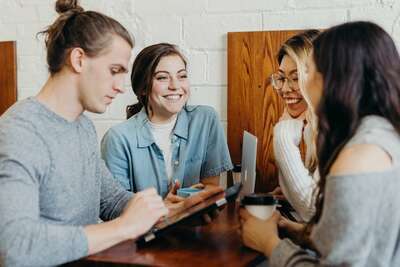 Contact Information:
National College of Hypnosis and Psychotherapy
The National College of Hypnosis and Psychotherapy Ltd. is a limited company registered in
England and Wales/Scotland/Northern Ireland with company number 12521247. The National College of Hypnosis and Psychotherapy Ltd. incorporates the National Society of Talking Therapies (which is a trading name of The National College of Hypnosis and Psychotherapy Ltd. and does not have a separate corporate identity).
The data controller is The National College of Hypnosis and Psychotherapy Ltd.
The registered office address is: 67 Chorley Old Road Bolton BL1 3AJ
The telephone number is: 01204 432004
The email address: enquiries@nchp.ac.uk
The Lawful Basis for Processing Data:
The basis on which we keep data is that of legitimate interests. This category means that the data is necessary for us to fulfil the college's objectives and that it is data that would reasonably be expected for us to hold and use.
Data:
The data we hold includes:
Student Information:
Provided on the application form or in an interview (we add unidentifiable data from the diversity form to a spreadsheet for the year). Application forms are electronic, some of the information we gather such as medical and health information to enable us to consider with you suitability for training and any additional support needs, is considered special category data and we require explicit consent from you to hold this information.
Work submitted and grades.
Information submitted to achieve each level of qualification (e.g. self-development information).
Reports from tutors/supervisors.
Financial information.
Emails between us.
Details of any complaints or concerns.
Email Lists:
Email addresses.
A record of which emails have been received and opened.
Member Information:
Member information from an application form.
Financial information.
Emails between us.
Details of any complaints or concerns.
Enquirers' Information:
Sharing:
We share data in the following situations:
With our regulators (CNHC and UKCP), they may ask questions such as whether you are in good standing.
Our accountant will see bank, credit card, and Paypal records containing any information you submit when making payment. Please let us know if you would like us to redact your identifiable data before sending it to the accountant.
With any venues we may use if they need an attendee list for their regulations.
Within the NCHP organisation (for example, with tutors and assessors).
The data is primarily used to enable us to provide the service(s) that you have engaged us to provide. It may also be used for scientific research purposes and statistical purposes.
Details of Where Data is Held:
Any emails are held either on a computer hard drive or archived in Dropbox or Airtable, secure cloud-based storage facilities and GDPR compliant.
Student information is also held in Dropbox and Airtable.
Credit card information is shredded as soon as processed.
Standing order mandates are shredded and deleted as soon as payments commence. If you pay us using Paypal, GoCardless or SumUp standing order facilities or online banking, those systems will hold your data. We will download from these systems for accounting purposes, and the resulting spreadsheets are then sent to our accountants; they will be password protected.
Email addresses are held within our email processing software, Icontact, which is GDPR compliant.
Student data is kept for 40 years. This length of time is based on the potential length of a career during which you may need information from us. NSTT membership data is kept for as long as the person remains a member. Enquirer information is kept for three years. After this time, any paper and computer records are destroyed.
Security:
All data is held securely (see details of where data is stored above).
Any sensitive data transmitted is encrypted wherever possible.
For accounting purposes, Excel spreadsheets are used.
We do not control the data you send to us (including emails).
NCHP Ltd. team members are trained in using data according to our systems, and this training is appropriately updated. If there is any data security breach, NCHP will give full details to the Information Commissioners Office (ICO) and any person affected within 72 hours of the breach and
do all possible to minimise any potential impact.
Rights:
You have rights with regards to the data held:
The right of access. We will provide you with all data we hold on you as soon as we can following a request (and definitely within 30 days, unless this is impossible due to holidays or illness). For historical students, most data is held in Dropbox, to which they have access.
The right to rectification. If any data we hold is incorrect, please inform us, and we will correct it as soon as we can following a request (and definitely within 30 days, unless that is impossible).
The right to erasure. If you wish us to erase your data, let us know and we will delete any computer records and shred any paper records as soon as we can following a request (and definitely within 30 days, unless that is impossible). Data may be retained for scientific research, historical research or statistical purposes where erasure is likely to render impossible or seriously impair the achievement of that processing, but this would never include data such as an address, email or phone.
The right to restrict processing. This category would usually be a stop-gap measure before correcting any errors or before erasure.
The right to data portability. This category might apply if you require your data to be sent to another party.
You have the right to object to:
Processing based on legitimate interests or the performance of a task in the public interest/exercise of official authority (including profiling), NCHP does not engage in these activities.
Direct marketing. You can opt-out by using the facility in the email to unsubscribe.
Processing for purposes of scientific/historical research and statistics. For this, you must provide grounds for your objection.
Automated decision making and profiling. NCHP does not engage in automated decision making or profiling.
Queries and Complaints:
Any issues relating to how the National College of Hypnosis and Psychotherapy, or The National society of Talking Therapies process data should be raised in the first instance to stuart.cale@nchp.ac.uk or by telephone on 01204 432004.
Date of the last amendment to this document and ratification by The Academic Board – 16/5/22