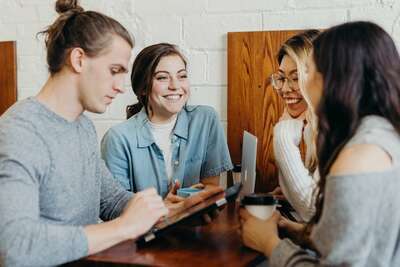 During stages 1 and 2, students are encouraged to practice inducing hypnosis and simple hypnotic interventions (such as ego-strengthening) with family and friends only. In addition, students may use suggestion hypnotherapy with family and friends for simple behavioural issues but not use any techniques that involve them revealing their process.
Process is discussed in Stage 1 and then in-depth in weekend one of Stage 2. Process includes the underlying reasons for behaviour or belief, including experiences that have led to them. It could cause issues with relationships if family and friends reveal their process. It is always the case that students and trainees must not work on a process level with family and friends.
Students must not undertake any work towards their case study, including approaching or contact with potential case study clients, until their Stage 2 tutor has signed them off as being ready to begin the case study process.
The student's tutor must approve any potential case study client in terms of scope of competence before offering to work with them in the case study potentially.
Any potential case study client must be personally triaged by an NCHP assessor (not the sign-off tutor) to confirm their suitability as a client for the case study before any clinical work begins.
Students must not approach multiple potential case study clients, have clients in reserve, or work simultaneously with more than one case study client. This caveat prevents potential supervisory issues managing expectations and clinical needs.
Students have provision for supervision and assessment for seven sessions of the case study client within the course fee structure. If the case study must be repeated, the cost of supervision and assessment for a supplementary case study will be an additional expense.
Students are not able to work clinically (commercially or not) under the NCHP Code of Ethics until they have:
Gained the Stage 2 certificate
Have supervision in place. If you are on the UKCP pathway, this must be at a ratio of 1 supervision hour to every six client hours and with a UKCP registered clinical supervisor within modality or equivalent (if in doubt, please check).
Arranged adequately insured.
Registered with the ICO and have GDPR-compliant data policies.
After becoming qualified as a hypnotherapist and should students become a non-student member of NSTT or continue in training on the UKCP pathway through Stages 3 and 4, they must ensure that:
They abide by the NCHP/NSTT Code of Ethics
They maintain adequate supervision in the ratio described above if they are on the UKCP pathway
If not on the UKCP pathway, they must have agreed and contracted an appropriate supervision ratio with a qualified and appropriate supervisor
They remain adequately insured
You remain registered with the ICO and GDPR compliant
The NSTT will handle any clinical complaints under the NCHP/NSTT Code of Ethics and Clinical Practice during training and thereafter unless and until UKCP accreditation occurs. Subsequently, the UKCP complaints process is sovereign.
Students or trainees joining the NCHP as registered and qualified hypnotherapists may have individual arrangements agreed with the NCHP for practice during training. The NCHP will address any relevant complaint made under The Regulatory Complaints Process unless that complaint is subject to another professional regulatory complaints process. In those circumstances, the NCHP reserve the right to address the complaint or await the outcome of the alternative process before determining whether to proceed.
Date of the last amendment to this document and ratification by The Academic Board – 16/5/22