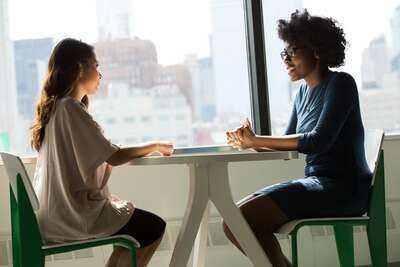 This procedure is for anyone within the NCHP or NSTT aggrieved by someone else within the NCHP or NSTT.
The Grievance Process:
Provides a well-managed course of action

Provides support to those involved by way of structure and holding

Identifies issues which represent a breach of a code of ethics

Provides a forum for mediation of the issues involved

Facilitates receptivity to learning and improvement by the NCHP 

Provides a potential exit point by agreement of the parties 
The procedure is confidential are confidential unless all parties expressly agree on a waiver; any breach of confidentiality may affect the continuation of the process and result in withdrawal of access to it.  
The Grievance Process must begin before the expiration of three months from the date that the situation arose unless the matter falls within the public interest, which the Ethics Committee will determine.
Before bringing a grievance, there is an option to discuss the issue with NCHP's Dispute Resolution Officer to explore the situation, clarify appropriate means of resolving the issue, and determine the outcome sought. 
The aggrieved party must complete and submit the Grievance and Complaint Form to The Complaints Officer to commence the process. 
Once the Complaints Officer has received the form (please request acknowledgement), the following process will be enacted:
The Complaints Officer will confirm receipt and ask any clarifying questions necessary within fourteen days. 

Clarifying questions asked by The Complaints Officer must be answered by the aggrieved within fourteen days of the request. 

The Complaints Officer clarifies a realistically achievable desired outcome which cannot include financial settlements.

The Complaints Officer determines whether the issue potentially involves a breach of a code of ethics. In that case, The Complaints Officer can invoke any relevant complaints process and terminate The Grievance Process.

The Complaints Officer will inform the other party of the grievance and seek their response. The response must be provided to The Complaints Officer within fourteen days of their request.

The Complaints Officer presents the case to the Ethics Committee to determine whether the case proceeds. If not, The Complaints Officer sends the decision and explanation to the parties.

If the matter proceeds, a mediator is appointed who contacts both parties to arrange a mutually convenient time for a face-to-face meeting (live or online video) within twenty-one days.

Mediation will be conducted based on the principle of seeking repair to any interpersonal rupture ('the principle of rupture and repair'). 

The mediator will write a report to be shared with both parties and sent to the Ethics Committee. If both parties agree on a satisfactory conclusion, the case will be closed. 

In the event of no agreement, The Ethics Committee will decide on any appropriate further action. The Ethics Committee's decision is final. 
Notes:
The Complaints Office adjusts any time frame in reasonable circumstances.
All communication is to be conducted by email except for the mediated session.
Date of the last amendment to this document and ratification by The Academic Board – 16/5/2022