Diversity, Equality & Social Responsibility Policy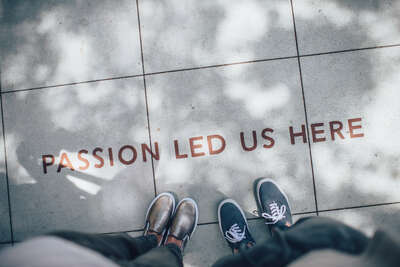 Policy Statement
The National College of Hypnosis and Psychotherapy is committed to achieving equality for all those who learn and work here and wishes to develop a demonstrably fair and supportive environment which provides equality of opportunity and freedom from unlawful discrimination on the grounds of mental well being, political belief, gender and gender identity, sexual preference or orientation, disability, marital or civil partnership status, race, nationality, colour, ethnic origin, heritage identity, religious or spiritual identity, age, pregnancy, maternity or socio-economic class of individuals and groups.
We are proud of our diverse community and wish to encourage and celebrate its full contribution to college life where all colleagues are treated equally and with respect.
The ideal of equality of opportunity is built into the ethos of National College. The Strategic Plan (revised Spring 2018) declares:
Our stated core principles must be:
Honesty
Openness
Integrity
Inclusion
Valuing of difference
Equal opportunity
Freedom of choice
Empowerment of the individual.
This means that National College is committed to actively opposing all forms of discrimination on the grounds of the factors listed above. Opposition to many forms of discrimination is informed by legislation. However, National College also seeks to assist and offer opportunities to groups and individuals who experience disadvantage and discrimination on grounds which are not currently covered by the law. In this way, National College acknowledges its role in furthering widespread equality of opportunity and breaking down social exclusion.
National College has agreed this Code and ensures that it is adopted in all processes of National College, and by all members who are jointly responsible for helping to ensure that individuals do not suffer discrimination and that equality of opportunity is promoted. If, however, discrimination does occur individuals are encouraged to report it to the Complaints Officer and will be supported in doing so.
National College celebrates and values diversity but also recognises that various forms of discrimination exist which equal opportunities initiatives help to overcome. National College also recognises that equal opportunities initiatives positively affect both educational and employment experiences. An environment that is free from discrimination encourages effective performance and creativity, whereas discrimination can instead cause underachievement. By encouraging effectiveness, equality of opportunity is strongly linked with high quality performance which is essential for individual success and the success of National College itself.
Definitions
Equality of opportunity is understood to entail fair, equal and respectful treatment for all individuals. On the other hand, National College understands discrimination to be unequal or differential treatment which leads to one person being treated more or less favourably than others are, or would be, treated in the same or similar circumstances on the grounds of race, colour, nationality, ethnic origin, gender, marital status, disability, religious or political beliefs, age, sexual orientation or offending background. Discrimination may be direct or indirect. Direct discrimination is deliberate. Discrimination is indirect when an unnecessary requirement, condition or practice is imposed, preferred or desired, intentionally or otherwise, which excludes a disproportionately high number of people from a particular group. National College will not tolerate any form of discrimination, such as that which may be faced by Black and minority ethnic groups, women, lesbians, gay men, members of religious groups, older people or people with disabilities.
Complaints Procedure
Complaints about discrimination are taken very seriously and could provide grounds for disciplinary action that may lead to dismissal or expulsion from National College or from courses offered by National College.
Complaints about discrimination should be made to the Complaints Officer. The complaint will be dealt with through the grievance procedures. If appropriate, the complaint may be then dealt with through the Complaints Procedure. The Complaints Officer is willing to discuss any incidents or problems, no matter how serious or trivial they may seem, in confidence.
Environmental Policy
The National College is committed to reducing its carbon footprint and to this end we provide all notes, for courses and conferences electronically unless a student has a particular need for hard copy notes (eg if there is a disability issue which makes this preferable).
Monitoring
Complaints about discrimination will be monitored on an annual basis. The monitoring will be reported to the Executive and statistical information about complaints of discrimination within National College will be produced by the Complaints Officer. Names of individuals concerned with incidents will not be published.
Last modified: 1 March 2018