Equalities, Diversity, Inclusion  & Social Justice Policy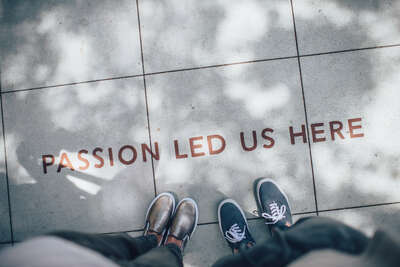 The NCHP is committed to providing equal opportunity for all its students and team members and promoting inclusivity, diversity, and social justice. 
We are likewise committed to achieving an environment for our team members, students, visitors and associates that provides equality of opportunity and freedom from discrimination on the grounds of age, marital/civil partnership status, gender or gender identity, disability, body type, race, ethnic, cultural or national origin, sexual orientation, family circumstances, religious, political or other beliefs, socio-economic status and social class, mental health, heritage identity, spiritual identity or offending backgrounds of individuals and groups. 
The only consideration is that the individual can satisfy their pathway requirements or post. This policy aims to prevent unfair and discriminatory practices within the NCHP and NSTT and encourage total contribution from membership and students.
We acknowledge that people from varying backgrounds and life experiences bring value to our college, and we recognise that inequality, marginalisation, and discrimination are damaging. We take positive action to minimise any effects of these. 
We are committed to actively opposing all forms of discrimination on the grounds set out above. Opposition to many forms of discrimination is informed by legislation. However, we also seek to assist and offer the opportunity to groups and individuals who experience disadvantage and discrimination on grounds not currently covered by the law. In this way, the NCHP acknowledges its role in furthering widespread equality of opportunity and social inclusion. 
 If discrimination occurs, individuals are encouraged to report it to the complaints officer and will be supported. By promoting effective performance and creativity, we recognise that equal opportunity initiatives positively affect educational and employment experiences. Equality of opportunity is strongly linked to high-quality outcomes essential for individual success and the success of the college itself. 
Definitions:
Equality of opportunity entails fair, equal, and respectful treatment of all individuals. We understand discrimination to be unequal or differential treatment, which leads to one being treated more or less favourably than others are or would be treated in the same or similar circumstances on the grounds above. Discrimination may be direct or indirect; direct discrimination is deliberate. Discrimination is indirect when an unnecessary requirement, condition or practice is imposed, preferred or desired (intentionally or otherwise), which excludes a disproportionately high number of people from a particular group.
Grievance and Complaints Processes:
Discrimination complaints could provide grounds for disciplinary action that may lead to dismissal or exclusion from the NCHP or NSTT. Discrimination grievances or complaints should be made to the complaints officer. The issue will then be dealt with initially (if appropriate) through the grievance process. The case may be dealt with through complaints or disciplinary procedures if necessary. The complaints officer is willing to discuss any incidents or problems, no matter how serious or trivial they seem. 
Monitoring and Improvement:
Discrimination issues are monitored on an annual basis. The monitoring is reported to the boards and faculty. The complaints officer will produce statistical information about complaints of discrimination within the NCHP. Names of individuals concerned with complaints will not be published.
We are committed to improving, applying, and monitoring this policy and removing obstacles to opportunity for all within the NCHP, NSTT and those we contact. We cultivate diversity through the nurturing and sovereignty of varied perspectives and unconditional positive regard.
We will evolve our flexible pathways to allow students to showcase individual measurable learning and life competencies while upholding an equitable, egalitarian, and transparent system of bench-marking the standards of accreditation and regulation vested in us.
We acknowledge that individual life experiences brought to our training environment will vary and may contain emotional and psychological residue. Our team members will welcome all students mindful of that experiential diversity and employ the person-centred principles of non-possessive love, inclusion, and respect.
We will maintain a watchful, collegiate atmosphere of recognition and (where necessary) constructive mutual challenge on our process, unconscious assumptions and beliefs, the dynamics of how we teach and the tools we use. That right to challenge is considered developmental beneficent and extends to students and team members. Full participatory access is critical to our teaching and learning environment. We will, wherever possible (subject to student disclosure and our risk assessment process), adjust to accommodate the needs of our students. 
Date of the last amendment to this document and ratification by The Academic Board – 16/5/22