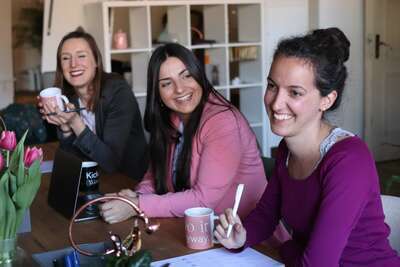 We have a policy for academic appeals which is available to all and based on the following core principles:
Honesty   

Transparency 

Integrity   

Inclusion  

Valuing of difference  

Equal opportunity  

Freedom of choice   

Empowerment of the individual
The appeal may be based on:
An administrative error  

An unfair or incorrect assessment (including non-acceptance onto a stage) 

Illness or other personal mitigating circumstances.
The appellant must provide their full written grounds for the appeal fourteen days before any scheduled or extraordinary academic board meeting and include any evidence or witness statements upon which they intend to rely. 
Appeals from an appellant are, in the first instance, reviewed by the academic board (or the executive of the NSTT if the academic board has had previous involvement (for example, on a plagiarism issue). This review takes place at the next scheduled academic board meeting, at an extraordinary meeting (if necessary) or later if the appellant requests additional time. This flexibility allows an appellant to present their appeal in writing and represent themselves in person if they choose or have an appointee do so on their behalf. The academic board hears assessment appeals comprised as follows:
The chair

Tutors

The lay member
The student representative is not present at the assessment appeals hearing unless chosen by the student as their appointee. In addition, any board member involved in the original assessment of an appellant will declare their involvement and recuse themselves from any vote. In the case of a tied vote, the vote of the chair of the academic board will carry the decision. The appellant will not be present for the deliberations and decisions of the academic board. 
The review result will be conveyed to the appellant in person on the day (if they are present and the board can come to an immediate decision) or within 14 days in writing.
If an appellant is dissatisfied with the outcome or process of their appeal, they can commence the grievance process. The grievance is assessed independently by the complaints officer and, if necessary, the ethics committee, whose recommendations are considered by the academic board at their next scheduled meeting. The result of this final hearing will be conveyed to the appellant by letter within 14 days.
An appellant who believes the NCHP has not correctly followed the above procedure can appeal to the UKCP OM complaints process.
The board will monitor the appeal process annually and statistical information about appeals and grievances following appeals produced. Names of individuals concerned will not be published.
Date of the last amendment to this document and ratification by The Academic Board – 16/5/22