Become a Certified Hypnotic Birthing Practitioner in the Comfort of Your Own Home.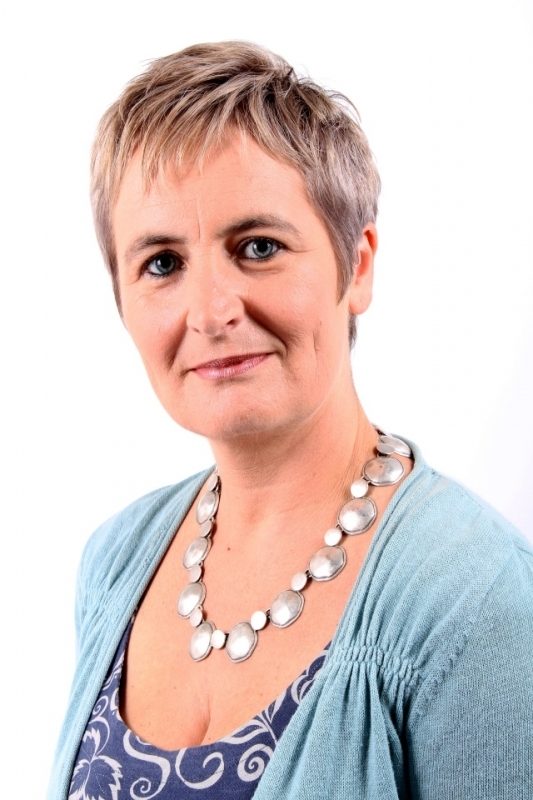 Sharon Mustard
Founder and Director of easibirthing®
Would you like to teach effective, easy to use techniques which will help women overcome fear, feel more in control and have a more positive birth experience?
Each birth is unique, and easibirthing® is about empowering clients to manage their individual experience, not fear it.
This course will equip you with the complete package for being part of revolutionising their experience by boosting trust in their body so they enter childbirth feeling calm, confident and in control.
Even when events don't go according to plan, you will support them in maintaining perception of control over the process and being proud of their achievement, later reflecting on a pinnacle experience.
The benefits of using hypnosis in childbirth are renowned, it is a key area of our profession and a wealth of experimental evidence validates the benefits. Hypnosis can help women overcome fear, feel more in control and have a more positive birth experience. As a consequence, the increasing demand for women wishing to use hypnosis as part of their birth in is not just sweeping the UK, but is international.
easibirthing® is a UK based model which was developed in conjunction with midwives and therefore complements UK birthing practices. It is designed as a flexible approach to adapt to each individual client; and to empower them to manage whatever course their birth experience takes.
easibirthing® receives NHS funding in parts of the country due to the empirical evidence base
easibirthing® is a registered trademark (the only one in the field in UK) and therefore any practitioner using this trademark has been fully trained and qualified, reassuring potential clients
The CHBP qualification is the only hypnobirthing for practitioners qualification in the UK which has independent accreditation; currently by the NCHP
Train in the Best Model with a Renowned Expert
Sharon Mustard is a leader of the profession and that is reflected time and time again in the feedback she receives from delegates on her courses. Sharon has now developed this online training in her incredibly popular course so that you can benefit from her knowledge, experience and enthusiasm from the comfort of your own home.
Tutor
Sharon Mustard easibirthing® founder and director
Mode of Study
ONLINE course to work at your own pace including;
Audio visual lectures narrated by

Sharon

Mustard

, your course tutor
Animated video to enhance your learning
Hypnosis audio tracks
Downloadable clients tools, manual, hypnosis scripts
Hours of Study
Assessment
Cost
£315 (NCHP/NSTT members receive a 25% discount, paying £236.25 – simply enter 25PERCENTDISCOUNT at the checkout)
Entry Requirements
This course is for qualified hypnotherapists. If you are still in training you may take this course prior to qualification however you will not be awarded the certificate until you have qualified
Course Dates
What Next?
Upon completion of the course and assessment you will be awarded the certificate and be entitled to use the title Certified Hypnotic Birthing Practitioner (CHBP) and the easibirthing® logo in your marketing material
"Thank you so much for an amazing training weekend. I was blown away by how much I learnt in three days and so wish I had know even a fraction of this, when I had my babies. I feel privileged to have been on the easibirthing course and feel so excited about what direction this could take my practice in. Just wanted to say thank you once again for one of the most inspiring courses I have ever attended."

Marie

Student Hypno-Psychotherapist
"A very sincere thank you for a very interesting and thought provoking course. I thoroughly enjoyed the training and am very excited about using it in my own practice. It is absolutely no surprise to me that your course comes as highly recommended as it does. Participating in the course (and having such a talented and enthusiastic trainer) has gifted me the focus that I need to push my own practice."

Alex

Hypnotherapist
The easibirthing course has exceeded my expectations, not only have I learned a wonderfully structured system, I have also learned so much about why things are just the way they are in this country, and why they just don't need to be if we allow women to listen once again to the wisdom of their bodies which has always been there.

Amanda
Sharon was a warm, funny, knowledgeable passionate facilitator. It was the most enjoying, educating course I have been on. Can't wait to do the Fertility training.

Gemma