Develop Your Knowledge and Confidence in Working with Clients Presenting with Eating Disorders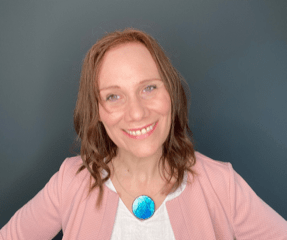 Alison Leverett-Morris
UKCP Hypno-Psychotherapist and Course Leader of Working with Eating Disorders
On Day 1 of this training, Alison will present a way of understanding eating disorders that will provide a grounded foundation upon which to build and structure your work as a Hypno-psychotherapist.
As well as outlining the different diagnostic categories, Alison will explore the dynamics of the different eating disorders to ensure you have an experiential understanding of what it is like for a person to experience an eating disorder and, therefore, enrich your understanding of client process.
Working with people with eating disorders is not easy or straightforward. Alison will discuss the fears, anxieties and expectations that therapists commonly have, so those attending can build confidence in their ability to be of benefit to this client group – whilst also being aware of the limitations and ethical considerations when working with these complex issues.
Day 2 will draw on Alison's years of experience working as a Hypno-Psychotherapist. Alison will use clear and helpful examples to bring training materials to life and, through practical exercises, ensure that those attending are given something concrete, informative and relevant to their own therapy practice.
It is Alison's professional experience, that eating disorder is frequently NOT the issue that brought the client to therapy. Rather, Alison has found over the years, that as therapy progresses and rapport deepens, eating disorder (past or current and of varying severity) emerges as highly relevant to the therapeutic work – both in terms of understanding client process and increasing the efficacy of therapy for the individual.
With this understanding, this training will therefore address an important training need for therapists who make no reference to eating disorder in their marketing materials and are not "intending, choosing or wanting" to work specifically with eating disorder.
This training will include an exploration, through a "holistic lens" of the mind-body system, of issues such as identity, confidence, self-esteem, health and wellbeing.
PLEASE NOTE:
Students who were taught by Alison (Stage Two NCHP Certificate) will have already covered some of the material included in this training.
Tutor
Mode of Study
Live on Zoom
Practical Exercises
Hours of Study
Assessment
Cost
£265 (£240 for NCHP/NSTT members)
Entry Requirements
This course is aimed at practicing hypno-psychotherapists and trainee hypno-psychotherapeutic counsellors and hypno-psychotherapists who have completed at least Stage 2 on the pathways. Prior study of the PTSD CPD course and the Mind-Body CPD course (or intention to attend these courses) would be an advantage.
Maximum Participants
Course Dates