Utilise the Mind Body Connection to Enhance Your Work with Clients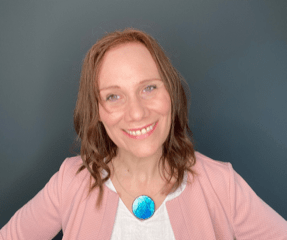 Alison Leverett-Morris
UKCP Hypno-Psychotherapist and Course Leader of Working with Eating Disorders
Through this training, Alison will present a fresh perspective on the mind-body connection to provide a grounded foundation upon which to build and structure your work as a hypno-psychotherapist.
Drawing on common factor theory, Alison will explore how giving consideration to clients' physical health and symptoms – irrespective of their presenting issue – is both relevant and beneficial in ethical and contemporary hypno-psychotherapy practice.
The training will present a model for explaining the presence of unwanted physical symptoms to clients – which is particularly beneficial when working with clients who are "sceptical" or less aware of the relationship between mind and body.
The training will also include an exploration of working hypnotically with MUPS (medically unexplained physical symptoms).
The second day of the training will be largely practical, and include hypnotic interventions useful for a broad range of presentations including IBS, infertility, sexual dysfunction, skin conditions, severe headache and migraine and more.
Alison will draw on her years of experience working as a Hypno-Psychotherapist. She will share clear and helpful examples to bring training materials to life and, through practical exercises, ensure that those attending are given something concrete, informative and relevant to their own therapy practice.
Tutor
Mode of Study
Live on Zoom
Practical Exercises
Hours of Study
Assessment
Cost
£265 (£240 for NCHP/NSTT members)
Entry Requirements
This course is aimed at practicing hypno-psychotherapists and trainee hypno-psychotherapeutic counsellors and hypno-psychotherapists who have completed at least Stage 2 on the pathways. Prior interest/understanding/experience of the mind-body connection would be an advantage, but is not essential.
Maximum Participants
Course Dates