Gain the Skills and Confidence to Work Effectively with PTSD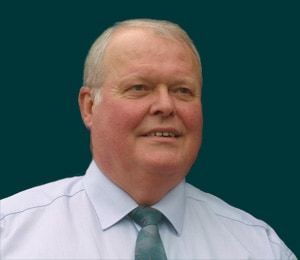 Dr. Geoff Ibbotson
Course Leader of Specialist Training in Post Traumatic Stress Disorder
Post Traumatic Stress Disorder is a condition that is very topical at present. Many associate it with military service but it occurs in many situations following trauma. This can include being a patient or a member of staff in an intensive care unit, after a Road Traffic Accident, following childbirth or many other situations. It is a satisfying condition to treat as client's lives can be transformed after only a few sessions using the techniques taught on the course.
Many clients with phobias have a sensitising experience and these techniques for treating PTSD are very effective in such circumstances
Complex Trauma occurs when trauma begins in childhood and is chronic and interpersonal (Cook et al 2003). This includes emotional abuse, physical abuse, sexual abuse, neglect and witnessing family violence. This can present for treatment when the client is an adult. Sometimes classical PTSD symptoms follow an event as an adult which occurs in an adult who is vulnerable due to childhood Complex Trauma.
How This Training is Useful to You
The workshop will be presented online using Zoom and will be presented using a blended learning approach. The handout and support material will be available three weeks prior to the workshop which will run over two days over a weekend.
It will cover:
Diagnosis

Associated problems

Treatment techniques.
Your course leader Dr. Geoff Ibbotson worked as a GP for 22 years and then as a therapist in a clinical psychology department for 14 years. He sees clients for individual therapy, works as a clinical supervisor and he is an expert witness providing psychological reports and giving evidence in tribunals for asylum seekers who have psychological sequelae following traumatic experiences.
He has run workshops for health professionals and psychotherapists in the treatment of PTSD for many years. This training is a two day workshop for practicing psychotherapists and health professionals who use imagery with clients.
The course is experiential and includes academic theory with opportunities to practice all techniques in a safe situation, a valuable addition to you clinical tool box.
Tutor
Mode of Study
Face to face tuition via Zoom
Practical demonstration and exercises
Hours of Study
14 hours over 2 days (14 hours CPD)
Assessment
Cost
£265 (£240 for NCHP alumni)
Entry Requirements
This course is aimed at practicing therapists and health professionals who have used imagery with clients, NCHP students and graduates may attend this course and for those part-way through training you will be awarded your certificate in working with PTSD following completion of your core training
Course Dates
13th/14th February 2021 – SOLD OUT
10th/11th April 2021
8th/9th May 2021
What Next?
Upon completion and certification of specialist training you will be able to embark upon working with those suffering from PTSD in your practice