The Former Principals Who Shaped Our College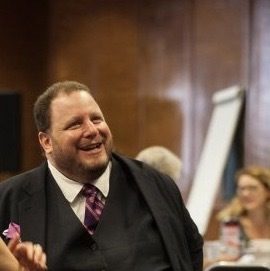 The heritage of The National College is something that we're very proud of. We've been fortunate to have had some true leaders in the field as our principals; people who shaped the college into the institution we know today. Each of them brought their individual vision, served the NCHP well and each of them left an individual and collective legacy for their successors to build upon.
The college is of course greater than any one person and no matter how influential the individual we all matter. We commemorate our past principals here for each new generation of students, if you ask us, we may even tell you a few stories about them!
Peter Blythe, PhD (1925-2005)
1977-1981
Harry Bailey-Marsden, DipEd (1920-2005)
1981-1987
Peter J D Savage, MA(Oxon), PGCE (1938-2016)
1987-2003
Jon F Beilby, BSc(hons), DipEd, DipEdMan (1951-)
2003-2007
Shaun J F Brookhouse, MA, PgCert(ClinSup), CertEd (1970-)
2007-2020